In Beautiful And Unspoiled Imperial Beach Lies An Oasis Of Pleasure…
D'ames Spa is a more than just a health and wellness facility, we're a lifestyle company devoted to offering products and services that rejuvenate both the body and the mind. D'ames Spa was founded by Christine LaPausky, a local wellness guru, in 2003. Since that time, D'ames Spa has continued to deliver exceptional results to a  growing clientele.
Our boutique facility offers a sophisticated combination of services that integrate classic resort spa services with new world holistic expertise for a pioneering approach to absolute health. We've been called "the jewel of Imperial Beach," and "a tranquil oceanfront refuge" and we're proud to offer this rejuvenating great escape to hotel guests and members of the public alike.
None of the other spas in San Diego can give you what we can. Our discreet and professional staff prides itself on providing you with impeccable service day in and day out. At D'ames Spa you'll have the Pacific Ocean at your feet and the warm San Diego sun on your face as you finally reach that "ahhh moment." This is D'ames Spa….where you belong.
Our Guiding Principles
Our core business beliefs and practices are based on a holistic approach to health and wellness.
Everything we do is driven by customer satisfaction.
We only offer the safest, leading, and evidenced-based products and treatments to our clients.
Clients can enjoy peace of mind with our trusted products, services, and staff.
We will continuously seek out the most innovative treatments and products to offer our clients.
We treat our staff and our clients like family.
We endeavor to maintain a nutritive atmosphere for a healthy state of body and mind.
Our Mission Statement
At D'ames Spa, we believe that there's a natural cure for just about everything. That's why we offer the best quality products available and services congruent with healthy living. We have a long track record of success improving the quality of life for our clients and we welcome the opportunity to do the same for you.
What People Say About D'ames Spa
The massage therapists were extremely professional and courteous.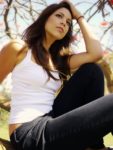 Veronica M.
I get massages often but this one was the BEST I've had!…The pressure was great, he broke down a lot of my stubborn knots, and the scent of that lavender lotion  had me hypnotized! Most relaxation I've felt in a long time! I highly recommend trying D'ames day spa!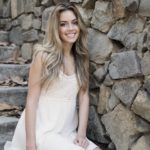 Elyse R.
Gorgeous place to come and get a massage. The therapists are great and Christine, the owner, is ALWAYS wonderful and caring…I highly recommend it.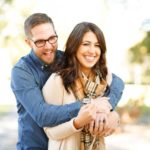 Brad & Tiffany L.
We took our bride to be there last Friday. It was one the best spa services I have ever received. They were so accommodating. Our massages were great, and the owner even got us a private cabana by the pool.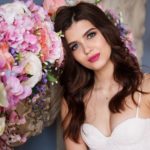 Shawna D.
Directions
800 Seacoast Drive
Imperial Beach, CA 91932
(619) 621-5905
Hours
Monday

CLOSED
Tuesday-Saturday

10am-8pm
Sunday

12pm-6pm
Connect
Cameras present in the lobby