Got Questions? We Have Answers!
We have several rules of etiquette regarding your spa visit and recommend that you review them by clicking here prior to your visit at D'ames Spa.
Advanced booking is highly recommended to ensure that you receive all of the spa treatments that you want in your desired time slot. You may book your spa appointment up to one month in advance by calling us at (619) 621-5905 during normal business hours or by clicking here and booking online 24 hours a day, 7 days a week.
We require a 6 hour notification for all canceled or changed spa appointments. Appointments that are canceled with less than 6 hours of prior notice and "no shows" will incur a full service charge. All cancellations must be by phone. Leaving a voicemail after hours is acceptable.
Arriving late may limit the time for your treatment depending on the appointments that are booked after yours. You will still be charged the full fee for the appointment even if your time is reduced due to being late.
At D'ames Spa all guests receiving spa treatments have not only the right, but also the responsibility to communicate openly with their therapist about their service during the treatment. Any special expectations, personal preferences and/or possible concerns about how a treatment is progressing should first be addressed directly with the therapist during the treatment.
Our spa staff is renowned for their depth of knowledge of the healing arts. We celebrate all their varied backgrounds and value their many skills, talents and gifts which they bring to D'ames Spa. If you have a special request to make your treatment more enjoyable such as a lighter or heavier touch or an extra blanket, please do not hesitate to ask. If there are certain things you wish your therapist NOT to do such as work on your feet, please communicate your desires before your session.
We recommend that you dress comfortably with the knowledge that you will be undressing once you enter the treatment room. It is recommended that you shower before receiving your treatment and that you undress completely for your spa services. Your therapist will leave the room as you undress and you will lay under a sheet on the table so you are not exposed during treatment. Upon completion of the treatment, your therapist will step out of the treatment room to allow you to time to get dressed. All of our therapists are trained in proper draping techniques for your comfort. You may elect to receive treatments in your bathing suit or undergarments if you so choose. Please remove all jewelry before visiting the spa or leave them at home, in your car, or in your room (hotel guests only).
You have the obligation to let your therapist know about any health related conditions that could potentially cause you discomfort or harm during the course of your treatment. This would include, but is not limited to, pregnancy, recent surgeries, diabetes, injuries, high or low blood pressure, heart conditions, shellfish or iodine allergies, and any other allergies. Please notify the spa receptionist at the time you are making your appointments and your therapist at the beginning of your treatment about any health conditions or disabilities that may affect your treatment. You will be informed if treatments are not recommended if you have a particular condition.
Your physician can best advise you on which treatments are safe while pregnant. We suggest that if you are pregnant you avoid treatments using deep pressure and heat.
If you have a gender preference for your therapist, please advise the spa reservationist at the time of making your appointment.
Shaving is recommended but please be sure to do so at least two hours prior to your scheduled appointment to avoid chaffing.
At D'ames Spa, none of our individual treatment or package prices include gratuity. We recommend a 15 to 20 percent gratuity, but please feel free to compensate your therapist as you see fit. Tips can be left at the reception desk, where we have gratuity envelopes for each staff member. If you received service from more than one therapist, then you can leave a separate tip for each one. Cash gratuity is always preferred.
We carry a full array of professional spa products available for purchase so you can duplicate the benefits you receive at D'ames Spa in your own home.
Shaving is recommended but please be sure to do so no less than four hours prior to your scheduled appointment. Certain products and services, like exfoliations, may chafe newly-shaven skin.
Young adults between the ages of 12 and 17 may freely enjoy all of our spa services with the supervision of a parent or guardian including massage and body treatments, facials, or any one-on-one services. Services will not be provided to young adults without supervision or to anyone not at least the age of 12.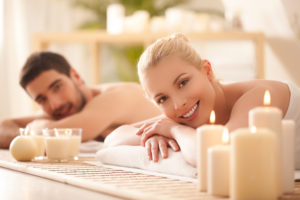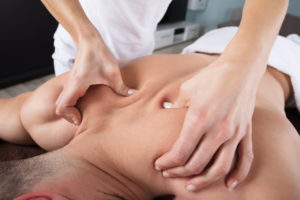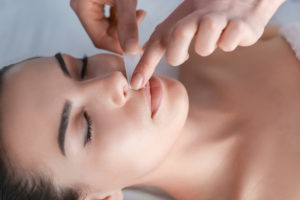 Directions
800 Seacoast Drive
Imperial Beach, CA 91932
(619) 621-5905
Hours
Monday

CLOSED
Tuesday-Saturday

10am-8pm
Sunday

12pm-6pm
Connect
Cameras present in the lobby